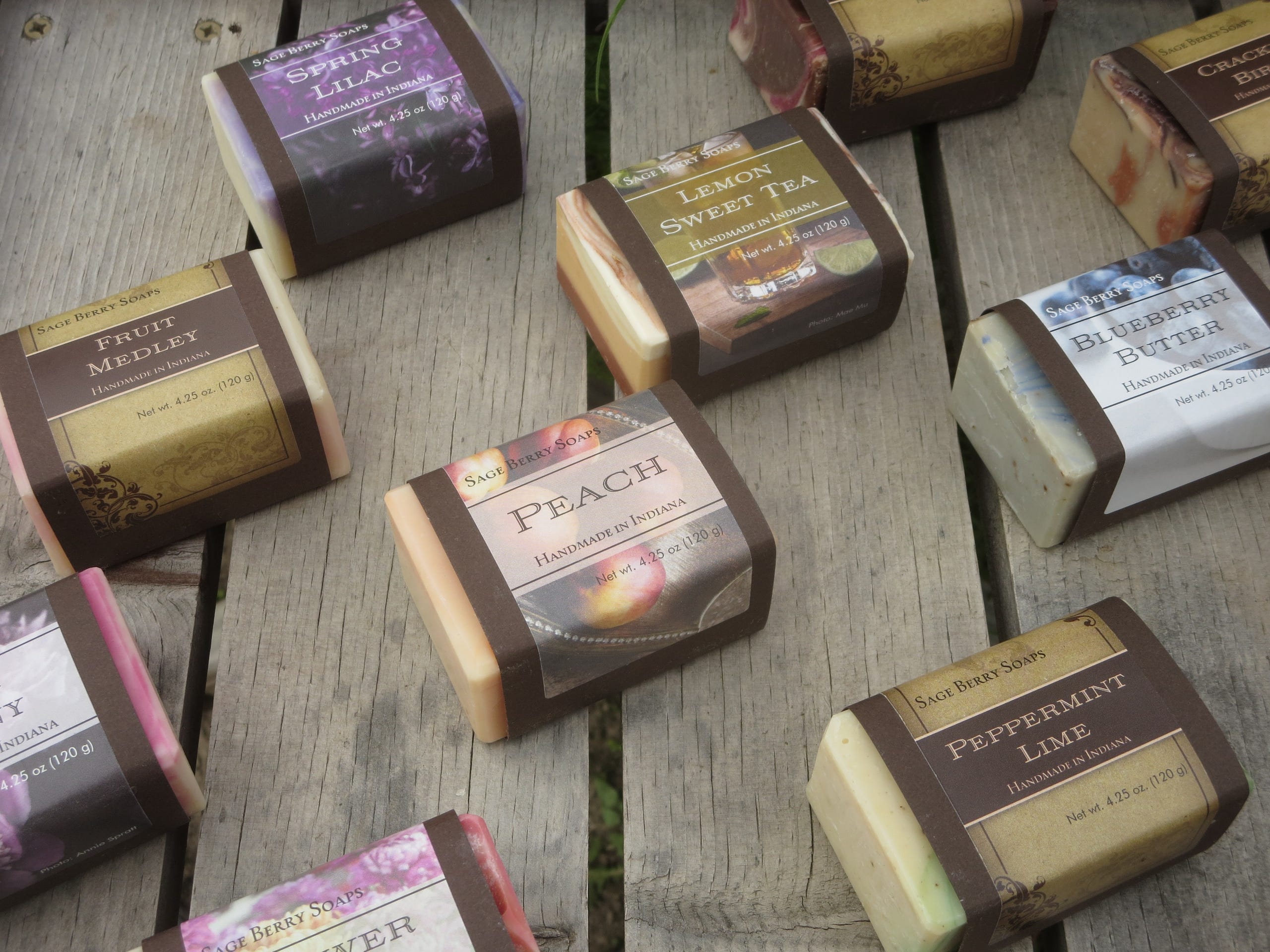 Welcome to Sage Berry Soaps!
All of the products you will find here are created by me, Susan, in rural Indiana. I began making soap for fun, back when there was no internet for searching out techniques and ingredients. The library was my source of information. I enjoyed the process and the final products so much that I continued to create soap. My husband didn't want to use commercially made soap any more, which was fine by me . . . I could continue to make more soap!

My enjoyment for this handcraft naturally led to selling my products. I hope that you will find something to try and enjoy as well.