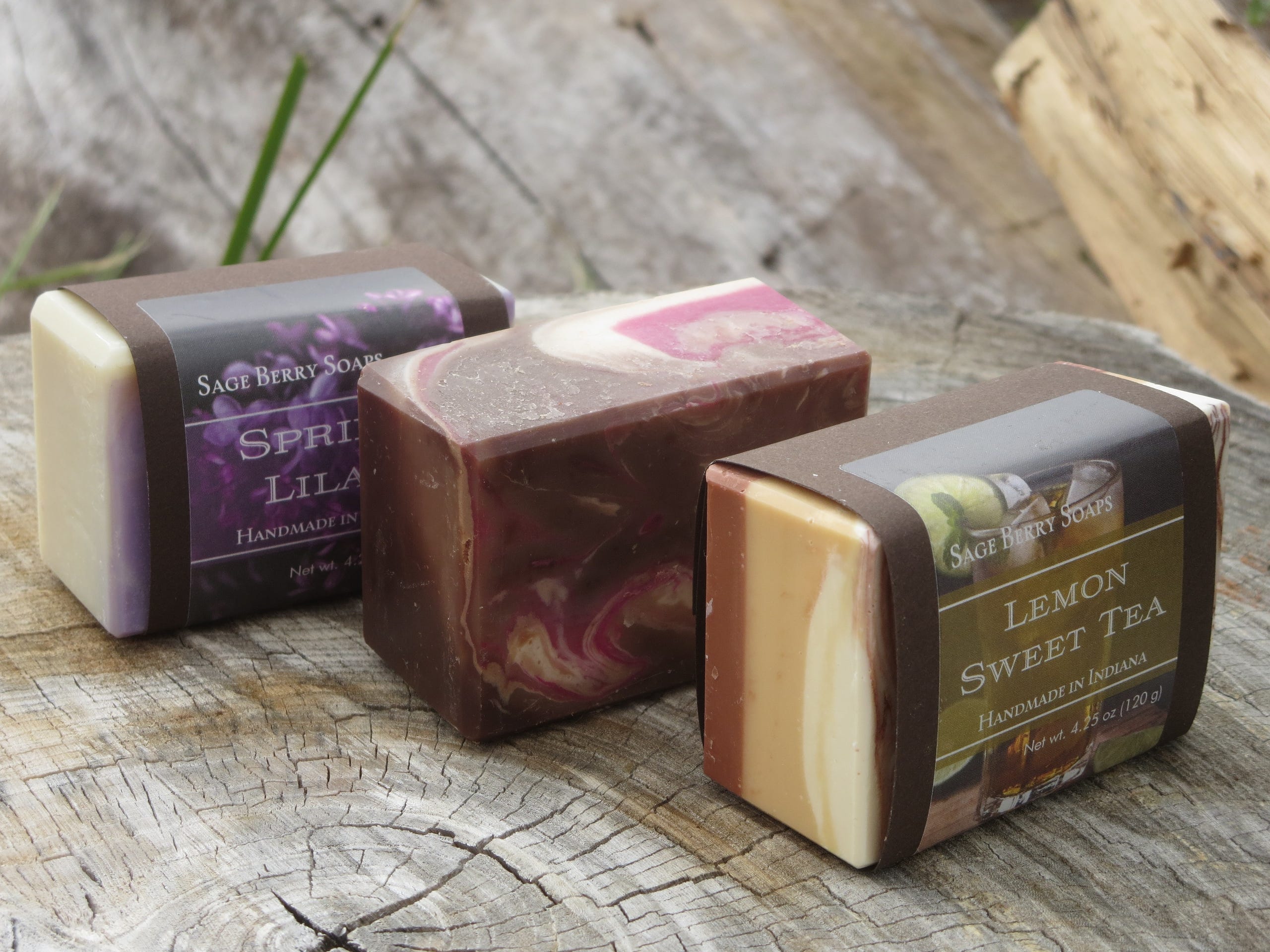 Sage Berry Soaps
SOAP [sōp] - Noun
A substance used with water for washing and cleaning, made of a compound of natural oils or fats with sodium hydroxide (lye) or another strong alkali, and typically having perfume and coloring added.*
Looking for handmade soap or lip balm?
My Story
A few decades ago I saw a magazine cover picturing a woman with all of her beautiful handmade soaps. "Maybe I could do that," I thought. After some research and practice, I found that I could.
Coming In February . . .
New Salt Bar Scent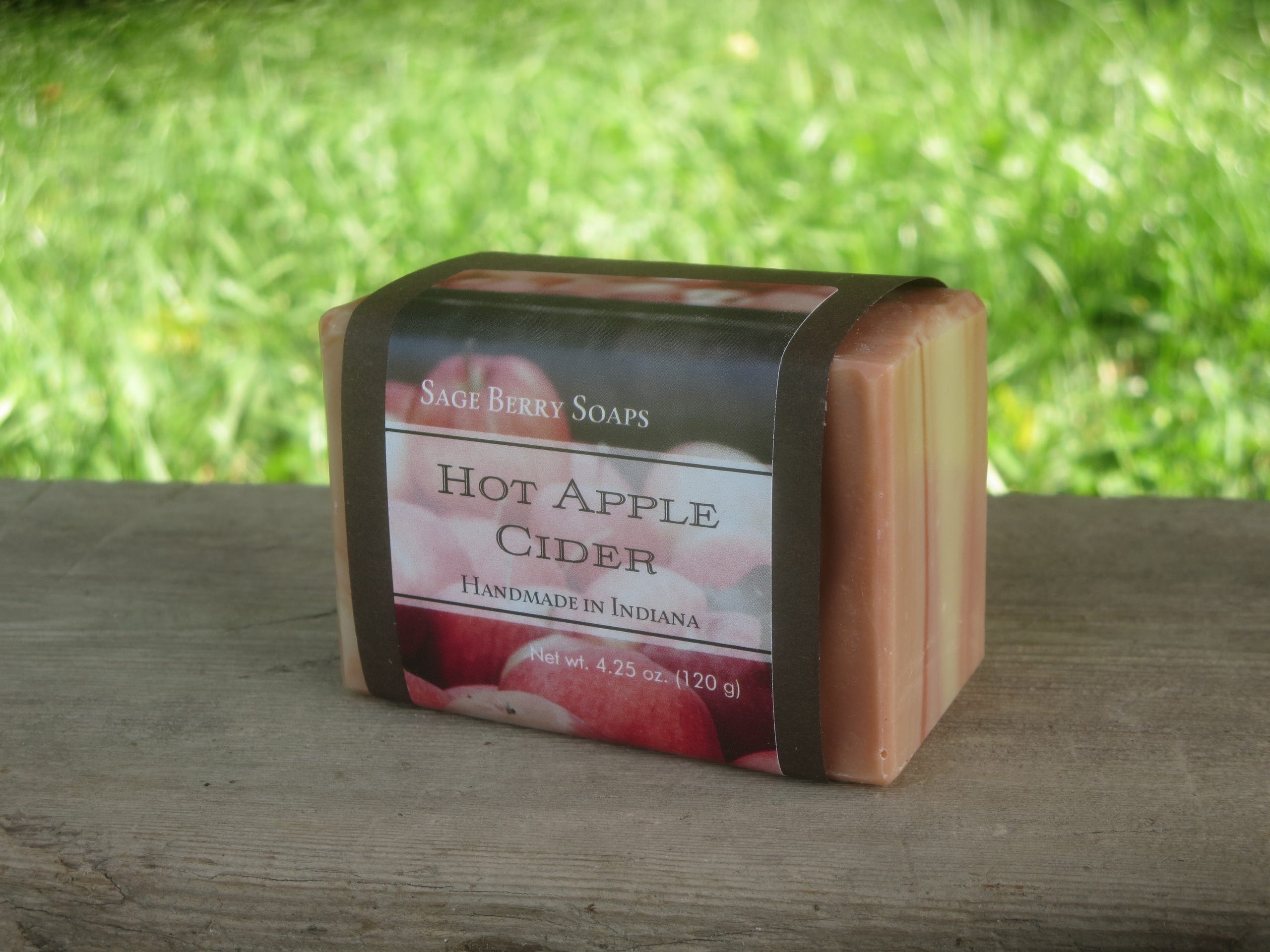 My Products
I create each product by hand, using a variety of ingredients, with the goal of providing quality personal care items that look, smell and feel good.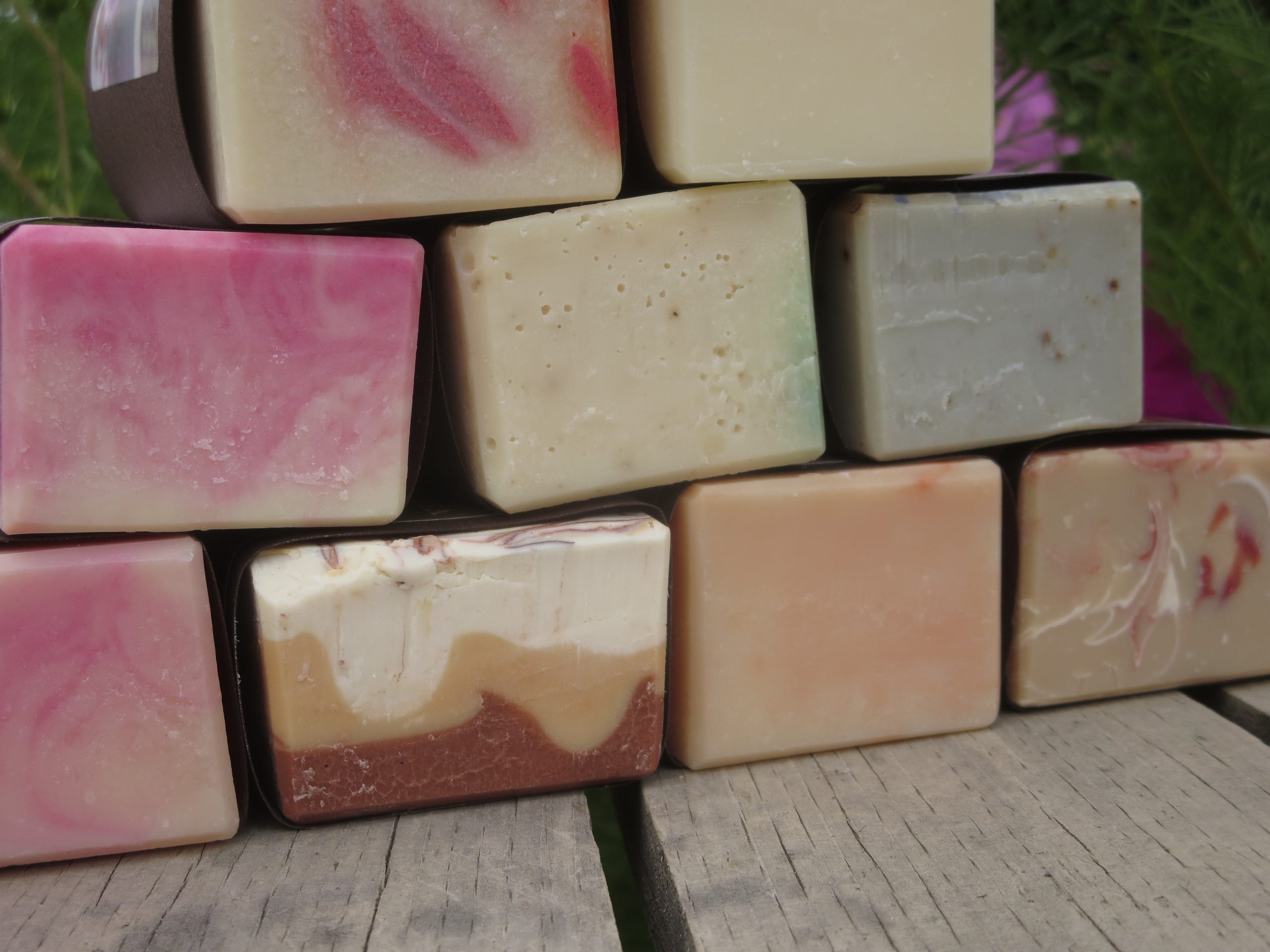 Thank you for stopping by.


Purge me with hyssop, and I shall be clean: wash me, and I shall be whiter than snow.
Psalm 51:7


*Definition provided by Lexico.com